Live in the moment. Plan for the future.
There are two facets of every parent's life that are at once precious and commons sources of stress: their kids and their money.
Family financial education courses offer the tools you need to secure your family's future while savoring the present. Relieve stress and uncertainty by building a personalized financial plan that ensures you're not just working for your money — it's working for you.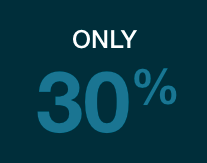 of Americans have a long-term financial plan (Gallup)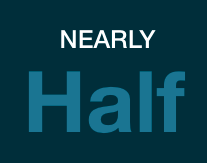 of parents with kids under 21 would grade their financial literacy "C" or lower (PRNewswire)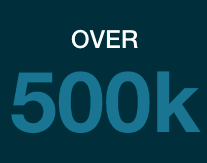 adults have taken a course with Financial Educators Network®
Financial wellbeing starts with paying yourself
Plan for and achieve ambitious goals for yourself and your family by learning how to pay yourself first. With a comprehensive financial education course, you'll be able to build a family financial plan that puts your income and assets to work through shrewd investments, strategic saving, tax-smart solutions, and an effective budget.
Take home a detailed plan and valuable family financial planning resources that keep everything in perspective and on track. Our courses cover all the essential topics, laid out in easy-to-follow sections.

Plan your retirement early for a smooth transition
It doesn't matter whether the finish line is visible in the distance or still decades away — it's never too early to learn about your investment options, tax-smart solutions, the steps you can take now to better streamline your transition to retirement.

Kickstart your pre-retirement planning and navigate shifting tax and retirement policies under the guidance of a certified, licensed Investment Advisor (RIA) with FINRA-reviewed course materials that you can keep handy after the course has ended.


Dream big. Prepare for vacations and college.
Perhaps you've been pondering a European vacation to show the kids more of the world. Maybe you've got your eye on some stunning forever homes. Set priorities such as college savings and vacation slush funds early, so that your family can live a life full of opportunities and memorable adventures.

Our courses can teach you how to master educational IRAs, save sustainably for periodic escapes, prepare for home improvements, and live life your way.


Trusted, objective family financial planning for adults
We connect adults with family financial education courses in safe educational settings free from sales collateral and high pressure sales tactics that dominate the industry today. Courses are taught by experienced industry practitioners who are licensed and trained to provide financial planning services; however, they are not allowed to promote any financial products.

Over half a million students have entrusted Financial Educators Network® instructors with guiding them through family financial planning, retirement planning, and wealth management in classrooms nationwide.