Enjoy the fruits of your success
After years of hard work, you've earned it
You've worked hard for your money. Now that you're at the top of the mountain, it's time to admire the work you've put in and enjoy the fruits of your success. However, spending freely on every impulse can limit your options in the long run.
Smart investments and financial planning courses can help your money to work just as hard for you. Invest in yourself by improving your financial literacy. Purposeful pre-retirement planning and preparation now can stretch your hard-won assets and make life — and retirement — that much richer.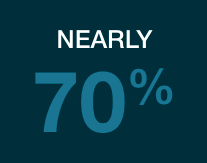 of workers believe they'll "live comfortably" throughout retirement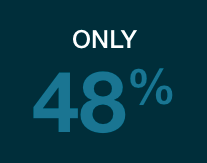 have tried to calculate how much they'll need to save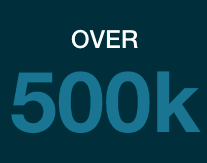 adults have taken a course with Financial Educators Network®
It takes more than money to live a "rich life"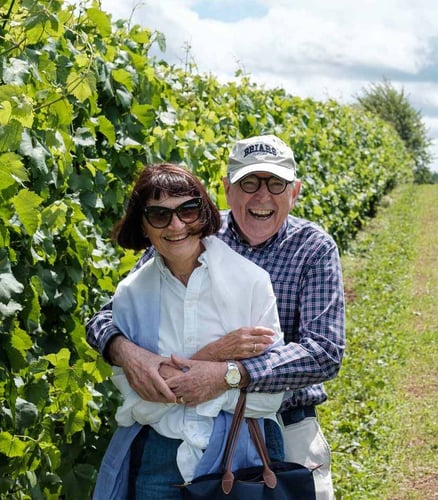 Align your finances with your goals and values
How would you like to spend your time and money during retirement? Even if you're close to (or already in) retirement, a financial education course is the perfect chance to integrate your budget with your values. Walk out of the classroom with clear goals for the future and a plan in hand that aligns your budget to that vision.
When you organize your spending, debts, and investments around the things that matter most, it's easier to let go of unnecessary expenses. Progress will come faster in the areas that you've recognized as top priorities, setting you up for a comfortable empty nest lifestyle that is as fulfilling as it is ambitious.

Minimize risks.
Maximize returns.
Maintain a healthy investment portfolio
When it comes to money, financial health is not the same thing as wealth. Learn to get the most from your income and investments while avoiding unnecessary taxes. Proper management of investment risks and tax strategy will not only protect your assets, but increase your resources — and options — in the long-term.

Whether your objective is to build a nest egg or plan a sustainable lifestyle of rewarding leisure activities, a healthy investment portfolio can help to get you there. Hone your portfolio management skills and learn how to reduce risks while leveraging tax-advantaged investment vehicles.


Personalized guidance
Your education, your goals, your way
All courses with The Financial Educators Network are designed to help you get the answers you need and make each activity your own. Our certified instructors are experienced, real-world financial practitioners who are licensed and trained to help individuals like yourself reach personal goals for financial success.

Was one of your questions not adequately covered in class? Do you need to discuss a personal financial matter or specific investment strategies? If you have personal financial questions, you may arrange to meet privately with your instructor after the course is complete. This optional one-hour private lab session is complimentary for class attendees but is not required!

Objective financial planning courses for adults
Educational, non-commercial resources for managing your financial life
We connect adults at the peak of their fiscal lives with the pre-and-post-retirement planning tools they need to ensure their own financial wellbeing. Whether you're a corporate veteran, a business owner, or independently successful, objective guidance can empower you to live life your way.

All of our courses are educational and non-commercial; no specific financial products are discussed or sold. The focus, instead, is on improving your own financial literacy and empowering you to build the future you've been dreaming about — while fully savoring the present.